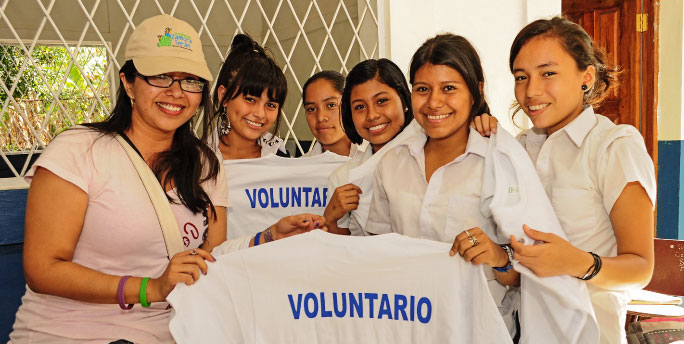 We believe in solidarity as and engine of social change.
Students and corporate volunteering have been key for the growth and sustainability of our job.
During all these years, we have summed more than 12 thousand volunteers from different countries that have put their strength and knowledge available for the education and childhood thorugh our integral formation program and volunteering activities.
Schools, colleges, companies and, international volunteers have sucessfully joined the labor of the foundation with time. Actively participating in the activities related with:
Pedagogy
Logistics
Administration
Fundraising
Technology and technical support
Monitoring and evaluation
Communication  
Our growth is partially due to the work of thousands of volunteers that with enthusiasm share their knowledge and effort to improve central America education. In return for their commitment we designed an integral training program for volunteers that contributes to their professional development and so reward them for their generous contribution. These programs include courses on abilities and creative methodologies such as design thinking.

We love knowing we can count on creative volunteers from companies, universities, schools and other institutions. That's why we invite you to fill out our form, with it you'll be able to join us on this experience that transform millions of lives from children in Central America, this experience could also transform yours.
We unite forces to transform futures.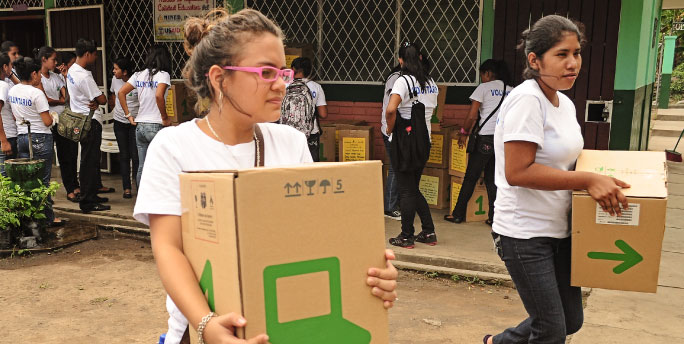 Comprehensive Training Program for Volunteers
The integral training program for volunteer's main objective is enhance leadership abilities on volunteers through the strengthening of technical skills contributing to their personal and professional life. The program uses human centered design as its main methodology for the development of skills.